North Central Texas' choice for Commercial & Industrial Electrical Contractors
When the Dallas/Forth Worth community needs professional help with an electrical project, they call on us at R&D Electrical LLC. Our team of licensed electricians can handle any project, large or small. Areas of expertise  include hospitals and clinics, commercial construction, and tenant build outs. 
Electrical services
Contact our team about our full-service electrical contracting capabilities, from simply adding and replacing light switches to supervising new commercial construction.
Existing lighting repairs, lamps, transformers, etc.

Install new lights, recessed and surface mounted 

Add new electrical panels interior or exterior

Relocate existing electrical panels

Add plugs interior or exterior

Replace switches and disconnects 

Install or repair motor starters

Install or repair time clocks/photo cells

Add coax jacks for TV/Internet

Design/build electrical services and systems

Trace and label circuits

Locate and repair underground power or conduits 


Generator and transfer switch installations 
Additional Electrical Services
Don't forget to ask us about our specialty services, from training to automation. If it's within our expertise, we'll work with you to offer the right services.
Educate and train your staff on electrical safety and standards 

UPS power systems installations 

Thermal Imaging to find hot spots

Ground up construction services 

Tenant finish-out/re-models 


Industrial controls/automation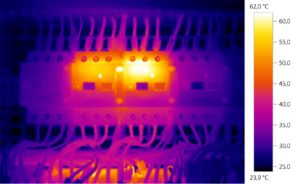 You can reach the team at R&D Electrical, LLC anytime by calling
(817) 541-7550
, emailing us at

info@rdelec.biz

, or by filling out the online form on our Contact page. We will be in touch shortly to help you find solutions to your electrical challenges.